A Natural Setting for Growth
At Capernwray Harbour, we believe everyone has so much to learn and so much to offer. We encourage our outdoor education guests to explore beyond their comfort zones to challenge body, mind and spirit through new experiences that impact perspective and encourage beneficial responses within real-life contexts. Surrounded by Capernwray Harbour's natural peace and beauty, participants explore our coastal environment with fun activities that encourage new friendships and build exciting new skills.
Explore and Learn
The Capernwray Harbour programmes are designed to give groups of all types an opportunity to grow into a functioning team through a focus on:
Participate as a Group
Our programmes are geared towards the following: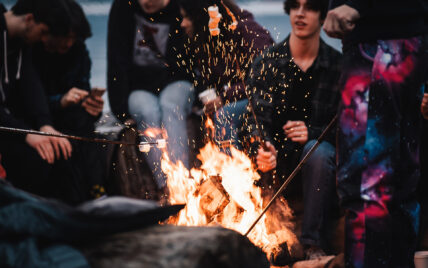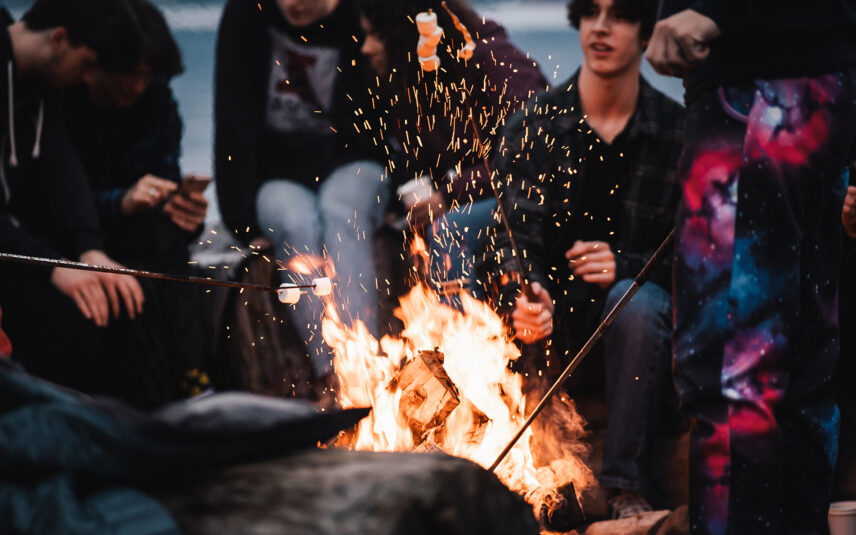 THE GOAL
Personal Growth through the Process of Discovery and Application
To facilitate this process, the Outdoor Education team at Capernwray Harbour will provide full programming and qualified instruction, making use of a variety of innovative facilities and equipment. One of our objectives is to assist any group of willing individuals to gain a hands-on understanding of what it takes to recognize unity and develop the harmony required of a working/functioning team.
The Capernwray Harbour programmes are based on discovery and application (Its "Hands ON experiential learning!") and intended to inspire personal growth. We believe everyone has a lot to learn and a lot to offer. The mind, body and spirit will be challenged. Individuals will be encouraged to step out of their "comfort zone" (in a safe environment) and to engage in experiences that will impact perspective and lend to productive/beneficial responses in real-life contexts. Participants will have a tonne of fun learning new things, making friends and soaking up the natural beauty and peaceful surroundings of Capernwray Harbour.
Capernwray Harbour will work with your group to customize every aspect of the programme, considering your specific dynamics, goals, and needs. Our programmes are built on timeless and relevant "life principles" focusing on community, team building, communication, leadership, and problem-solving (amongst other things!). These life principles directly apply to every context in life one might find themselves in (family, school, the workplace etc.) and benefits are immeasurable. There is something for everyone!
Option 1
2 1/2 days of programming; 6 meals & 2 evening snacks; 2 night's accommodation (with bedding); Qualified facilitators; Use of all facilities (within designated programme)
Option 2
24-hour consolidated programming; 3 meals & 1 evening snack; 1 night's accommodation (with bedding); Qualified facilitators; Use of all facilities (within designated programme)
Option 3
We will custom design a programme or expedition to suit your group. Age, fitness levels, number of participants, and desired objectives are considered to produce the ultimate match for your group. Rates are dependent on programming specifics.
Outdoor Education Facility Highlights
Team Initiative Course – 10 problem solving events

The Screamer – leap from the top of a 40′ pole to a trapeze 6′ away!

Low Ropes Course – 17 low risk individual challenges

Climbing Tower – 40′ of excitement (all levels of difficulty)

Focus Initiatives – custom built tasks for specific groups

Marine Biology Trek – ocean environment studies

Forestry Eco Hike – walk in the woods with 'purpose'!

Recreational Options – a myriad of choices… just for fun!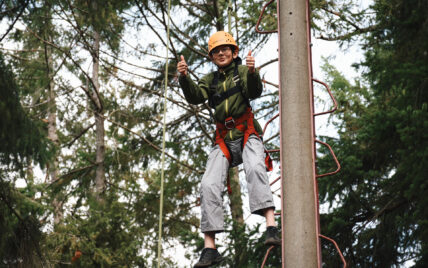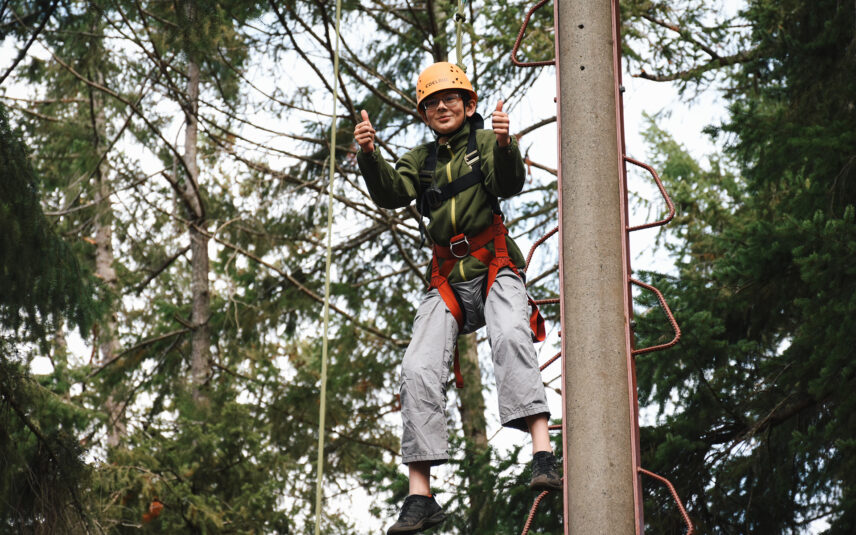 frequently asked questions
Questions?
Looking for more information about our Outdoor Education Programme? Find answers to frequently asked questions, and get ready for a transformative experience.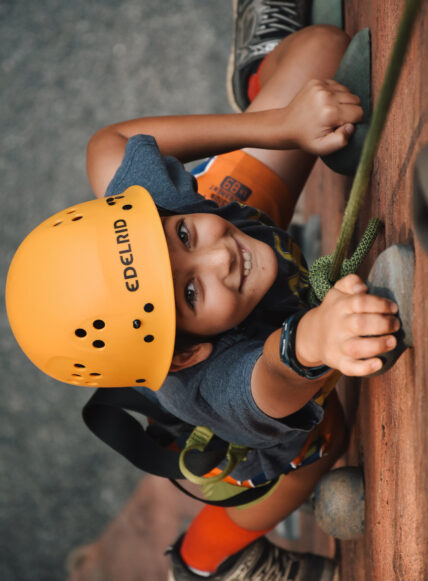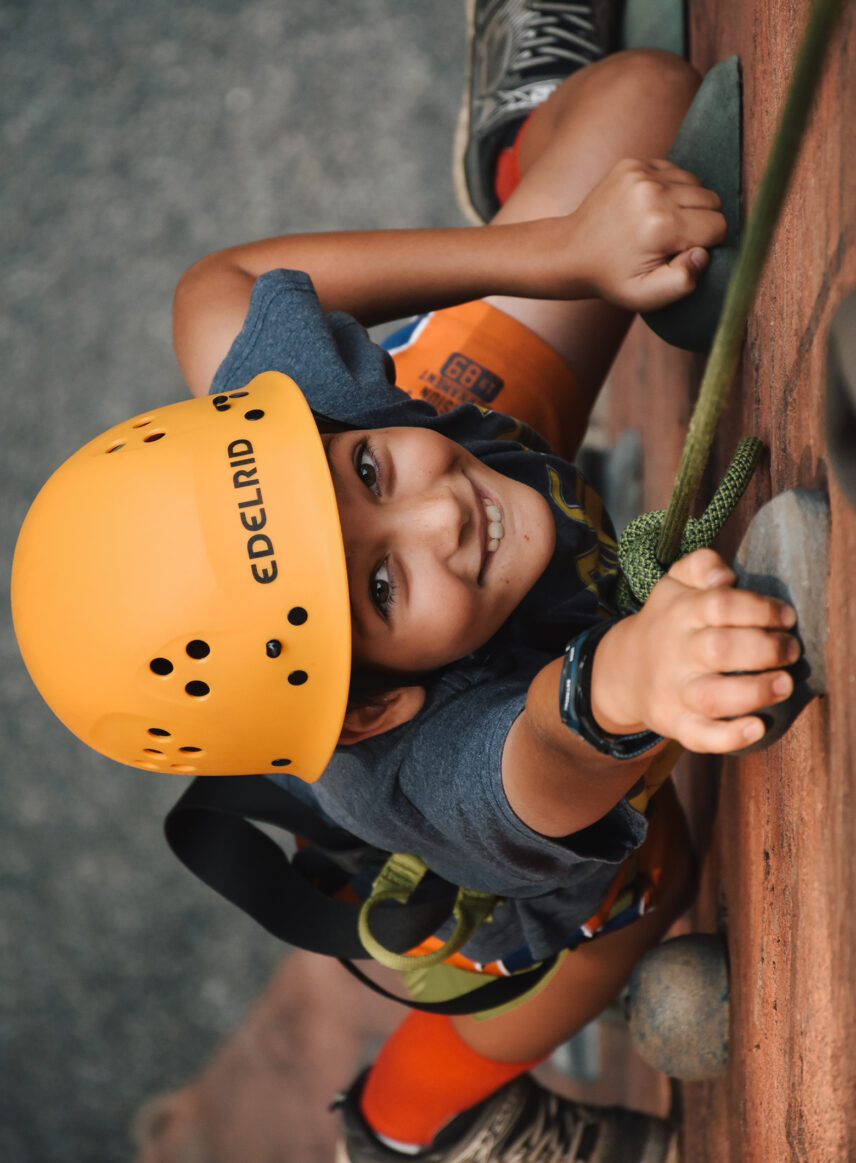 discover more
Book Your Group
Contact our Programme Coordinator by submitting a request to book.
The staff at Camp Capernwray went above and beyond to create an amazing experience for our kids. We were all blown away by the risks students took with the different activities as they really stepped out of their comfort zone.

We had a great time and hope to come back soon! Here we reached goals, made new friends, and pushed ourselves to reach new heights!

Thank you so very much for providing our students with such a rich and wonderful experience at your camp last week. The students learned much about working together, pushing their limitations and having fun times as well.

The respect with which our students are treated, and the positive interactions they have with the staff, make them feel valued and ready for new challenges. It was the highlight of their elementary school experience.
Previous Slide
Next Slide