A Taste of Capernwray Harbour
Whether you are staying for a week or just visiting for the day, you are always welcome at our table. We offer family-style dining at tables for six in our dining rooms, where guests enjoy delicious meals prepared by our talented kitchen staff.
To join us for a meal, inquire about rates and availability as well to let us know of any food allergies, please contact us.
Although we are able to accommodate most food allergies, our kitchen area is not an allergen-free facility.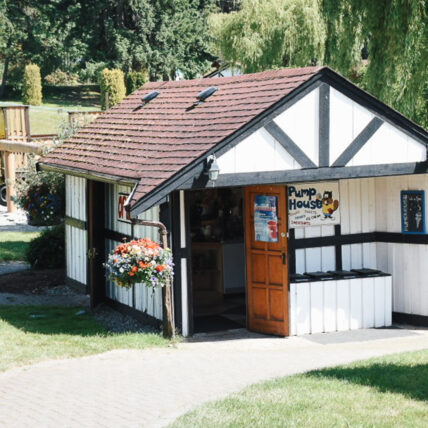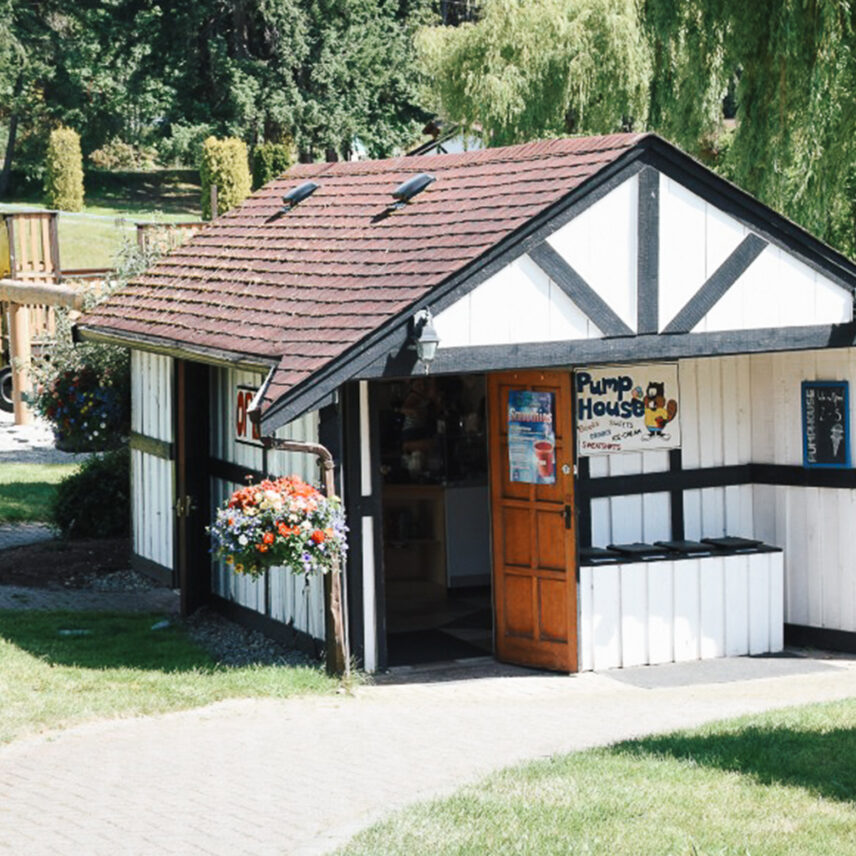 CONVENIENCE STORE
The Pump House
Operated by students, volunteers or staff, The Pump House Snack Shop stocks treats, beverages, ice cream, books, postcards, t-shirts and sweatshirts, water bottles, and miscellaneous toiletries. Bible School students can make their larger purchases on one of their trips across to Vancouver Island.
Hours of Operation (subject to change)
Monday – Friday: 2:30PM – 3:30PM
Friday & Saturday: 7:00PM – 8:00PM