A Taste of Capernwray Harbour
Whether you are staying for a week or just visiting for the day, you are always welcome at our table. We offer family-style dining at tables for six in our dining rooms, where guests enjoy delicious meals prepared by our talented kitchen staff. To ensure you are well taken care of during your stay, we can accommodate special dietary needs.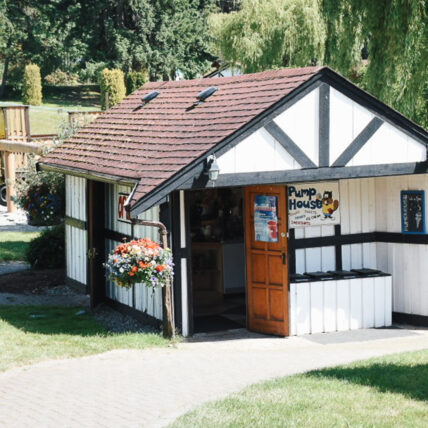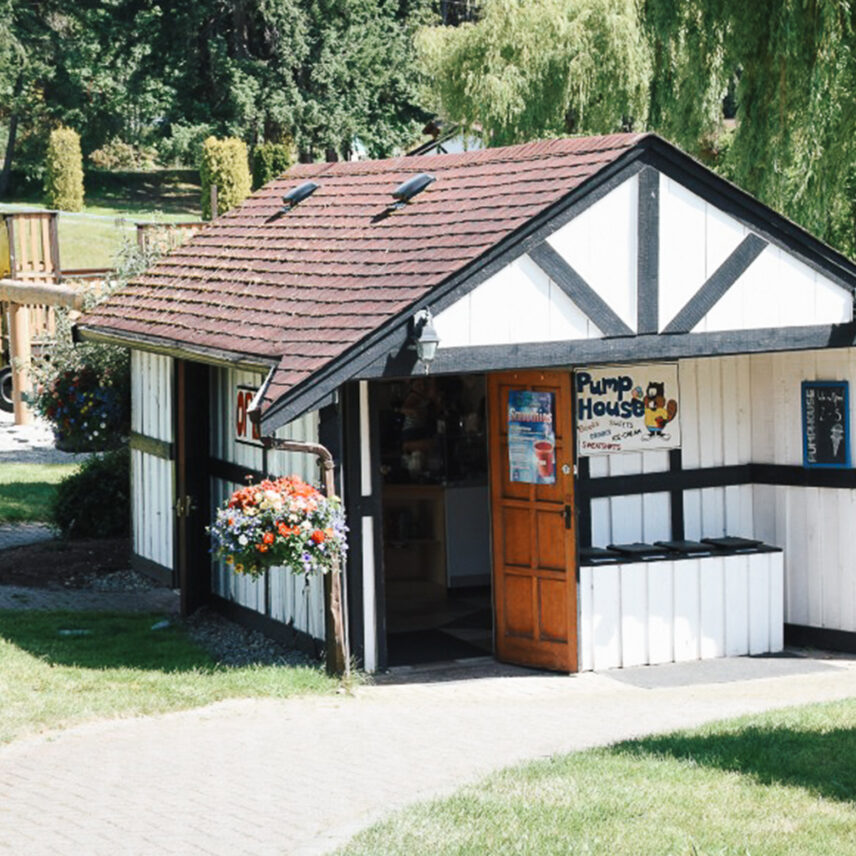 CONVENIENCE STORE
The Pump House
Operated by students, volunteers or staff, The Pump House convenience store stocks snacks, beverages, ice cream, books, postcards, t-shirts and sweatshirts, water bottles, and miscellaneous toiletries. Bible School students can make their larger purchases on one of their trips across to Vancouver Island.
Hours of Operation (subject to change)
Monday – Friday: 2:30PM – 3:30PM
Friday & Saturday: 7:00PM – 8:00PM