A Weekend of Refreshment and Renewal Awaits You
Come together in a tranquil island setting to refocus on the Lord Jesus Christ, experience Biblical, life-applicable teaching, Christ-centred praise in song, a delicious menu and some adrenalin-producing activities all amidst the backdrop of God's awe-inspiring creation.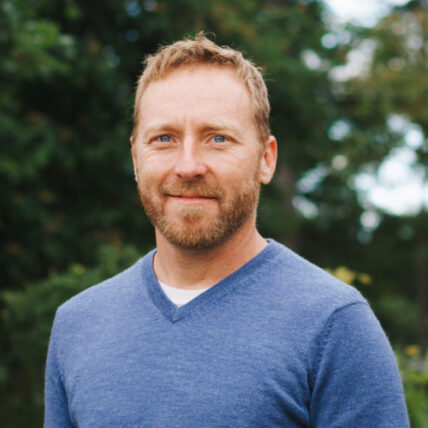 CONFERENCE SPEAKER
Stephen Thiessen
Trained at Capernwray Harbour's Bible School for two years, Stephen sought to discover the "truth" – Jesus Christ Himself, the God of the Bible and Eternity. This training began a life-changing journey of learning, growing and serving effectively in the Torchbearers ministry in Canada for nearly 20 years in various roles.
God continues to effectively use, equip, and keep Stephen as he trusts in the Lord, however small or big the task at hand. Stephen operates a sustainably grown food farm on Vancouver Island with his wife and five children while pastoring a growing church congregation on Gabriola Island. Stephen's journey continues to be that of a servant seeing God bring hope to the hopeless, healing to the sick and wholeness to broken lives as the Gospel is lived out and proclaimed.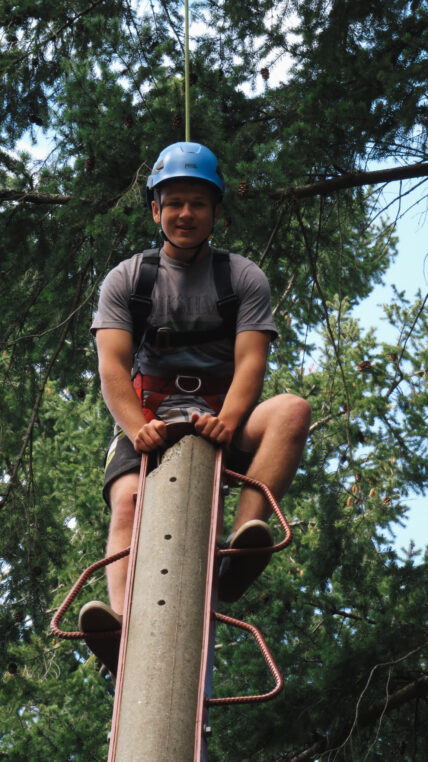 CONFERENCE TOPIC
The Book of James
Putting our Faith into Practice
When we welcome the work of Jesus Christ into our lives, it begins with a change of heart. But this change is merely the beginning of a transformation that God desires to affect every part of our lives, inside and out. The book of James is filled with timely reminders, of what it means to "put your faith into practice" and how God longs to be glorified in everything we say and do. Together we will see how God is at work, perfecting HIS people through testing, trials, suffering, and surrender, and how embracing this journey leads to true joy.
Your conference includes:
Practical, in-depth Bible teaching

Intentional, Christ exalting praise through song

A zesty, tantalizing menu

Land & sea recreation including kayaking & canoeing, Screamer, beach volleyball, groomed forest trails & much more!

God's awe-inspiring creation

Accommodation for 2 nights (bedding provided)
FEES & DEPOSIT INFORMATION
August 11 – 13, 2023
Fees: $249.00 (CAD) +5% GST per person
Deposit: $50.00 (CAD) per person. Non-refundable & non-transferable. Balance is due upon arrival.
how to register
Online
Online registrations will be acknowledged as received when submitted. Registrations will be confirmed as accepted once space in the conference is secured and the registration is completely processed. Each online registration requires a $50 (CAD) non-refundable, non-transferable deposit in order to be received and accepted. Visa, Mastercard & American Express accepted.
Just came back from a great Men's retreat at CHBC. What tremendous people, teaching and location to quiet your life and hear God more clearly! 

We heard excellent teaching from Charles Price, we ate expertly prepared meals, enjoyed water sports, zodiac rides, volleyball, and made a host of new friends. Over the course of the weekend lasting bonds were forged between new and old friends as we walked the paths together discussing the teaching highlights.

Great worship team! I highly recommend this place and can't wait to go again. I've been to a few camps and this surpasses them all.
Previous Slide
Next Slide