A Weekend of Personal Retreat, Refreshment and Renewal is in Store for You
God continues to offer us hope, peace, love, faithfulness, and more through His Son, Jesus Christ in whatever circumstances surround us. A weekend awaits designed for women to step away from everyday life to spend focused time in His Word, be quiet in His presence, and enjoy being a little spoiled too. The staff ladies at Capernwray Harbour welcome women to join them to be refreshed, renewed, and recharged this spring during the Ladies Conference Weekends.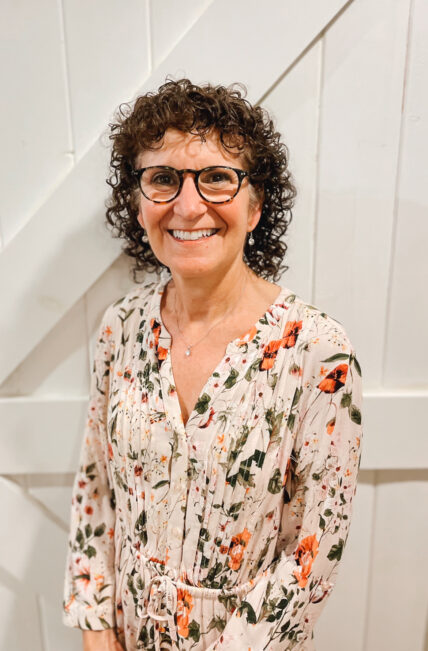 CONFERENCE SPEAKER
Sue Rhea
Sue's heartbeat and deep-rooted desire is to know and love the Lord Jesus and His Word and to encourage others to do the same. Called to full-time ministry while a student at the Torchbearers Centre in Austria, she has served in church ministries, at Trinity Western University, and at Torchbearers in Europe.
She has her own business where she creates a supportive space for women to reflect and share their hearts, and hurts and grow through Biblical counselling and relational coaching, emphasizing that Christ is our hope and joy. She has two married adult children and resides in Fort Langley, BC, with her husband Rob.
CONFERENCE TOPIC
Colossians
Christ is our all in all! As we trust in the all-sufficiency and supremacy of Christ our lives will be transformed! Now, as in the days of the Colossians, there are many distractions and voices that vie for our attention and devotion. Paul wants us to know that there is no gospel or hope apart from Jesus and that in Him alone, we are made complete.
Your conference includes:
Practical, in-depth Bible teaching

Intentional, Christ exalting praise through song

Mouth-watering, visually appealing meals & snacks

Land & sea optional recreational activities

God's awe-inspiring creation

Shared accommodation for 2 nights (bedding provided)
FEES & DEPOSIT INFORMATION
May 24 – 26 or May 31 – June 2, 2024
Fees: $259.00 (CAD) + 5% GST per person
Deposit: $50.00 (CAD) per person. Non-refundable and non-transferable. Balance is due upon arrival.
HOW TO REGISTER
Online
Register online beginning January 17, 2024 at 8:30 am PT!
Online registrations will be acknowledged as received when submitted. Registrations will be confirmed as accepted once space in the conference is secured and the registration is completely processed. Each online registration requires a $50 (CAD) non-refundable, non-transferable deposit in order to be received and accepted. Visa, Mastercard & American Express accepted.