SPEAKER
Ken Nettleton
While prepping for a career in business, Ken's life was interrupted through the discernment of his local church, who sensed God's call on his life to become a pastor and sent him and his wife, Kimberley, to Seminary. Helping others meet Jesus, get to know Him, and follow Him into our neighbourhoods has been Ken's delight as a pastor and as a military chaplain.
Ken & Kimberley presently reside in Calgary near their children & grandchildren.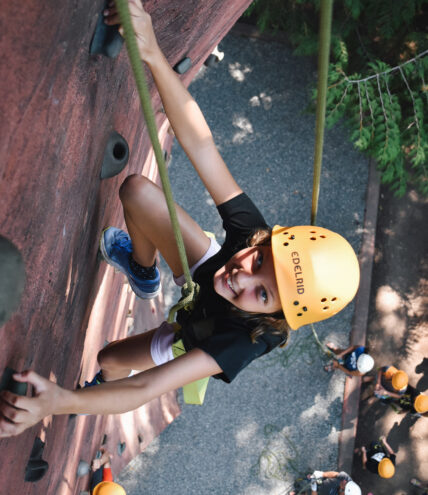 TOPIC
Psalms
The Psalms are the hymnal of God's people – recited and sung for millennia. David penned many of them, Jesus grew up singing them, and until the 18th Century, Christians considered them the common hymnbook of the Church. Billy Graham read the Book of Psalms every month, Joni Erickson-Tada said, "they wrap nouns & verbs around our pain better than any other book", and Bonhoeffer declared, "the more often we pray them as our own, the more simple & rich our prayer will become". To know them well is to know God well and realize He is active & present in everything – from the greatest heights to the darkest nights. Join us as we unpack a week's worth of biblical treasure, discussing and pondering together our Heavenly Father's promises, warnings, reassurances, and hope.
FEES & DEPOSIT INFORMATION
July 28 – August 2, 2024
Fees:

Adult – $650
Teen – $575 (age 13-17)
Child – $365 (age 9-12)
Child – $310 (age 6-8)
Child – $255 (age 3-5)
Infant – $130 (newborn-age 2)
Family max. – $2750 (applied to immediate, dependent family members only)
+5% GST to be applied to conference fees. All fees are in Canadian Dollars.
Deposit:
$50.00 (CAD) per person
Non-refundable & Non-transferable
Balance is due upon arrival
HOW TO REGISTER
Online
Registrations open online at 8:30 am PT on Wednesday, January 24, 2024.
Online registrations will be acknowledged as received when submitted. Registrations will be confirmed as accepted once space in the conference is secured and the registration is completely processed. Each online registration requires a $50 (CAD) non-refundable, non-transferable deposit PER PERSON in order to be received and accepted. Only Visa, Mastercard & American Express are accepted.